Saturday, February 23, 2013
Jumping the Shark
Enter the flying saucer!
Pull out all the stops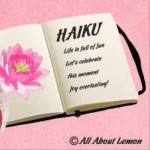 (Written for
For The Love of Haiku's weekly photo prompt
.)
Posted by

Eugene Uttley
at 1:36 AM

If you click the green share button and then the gray button with three dots on it, it takes you to an insane list of all the ways to share. Seriously, if you haven't seen it before, you really should. Anyway, alright, I'll let you go. Thanks heaps for visiting. Take care.